What lodges inside of you?
I love the verse that commands us to shine the light of Christ in word and deed so that others will see and glorify God (Matthew 5:16).
But how do we shine the light of Christ? How do make sure that righteousness is lodging within us?
For decades I was just a saved Christian with a very dim light and marginal good deeds at best. Righteousness didn't fully dwell within me. I was simply a saved Christian but I certainly wasn't a full obedient bond-servant of our Lord Jesus Christ (Psalm 116:16).
The constant undertow of this world with it's selfish, sinful, broken messages is a force that most people dismiss with not much thought. We sit night after night watching television shows created by people who are so far removed from anything godly that it's a wonder our society isn't even more wicked and dysfunctional than it already is.
And then couple that with a constant stream of lies by the enemy and little time, if any spent in God's word and it makes perfect sense that some of our lights are dim and righteousness doesn't lodge within so many.
My friends we can't out power the lies of the enemy or our natural inclinations toward brokenness and sin without renewing our mind in God's word daily.
We won't be a light, speak with kind courage, or perform good deeds in such a way that others see and glorify God without taking our thoughts captive through speaking God's word, praying God's word, and choosing to act in accordance with God's word above our feelings and the worries of what others will think of us.
When righteousness lodges within us, we become a brighter light because God begins to clean and prune away our thoughts, words, and deeds.
Every good thing starts with choosing God's word above everything else. It's God's word that is sharp enough to destroy the lies of the enemy and the broken indoctrinations that we grew up with that destroy our blessings and keep our kingdom impact diminished.
My friends, I want righteousness to lodge deeply in us. I want God's word imprinted so deeply upon our hearts and minds that we can test all things said and done according to it. No wayward doctrine, false teacher, or hollywood actor will tear us from the truth.
Every chain broken, every hard heart softened, every mindset changed, every wicked word stopped, every injustice advocated for, and every truth illuminated! All of this comes by the power of His word and Spirit lodging within us and activated morning by morning--pick up your cross daily (Luke 9:23).
Let's choose to read God's word every morning and pray it. Thereby, Christ will: Himself restore, establish and strengthen you and make you firm (1 Peter 5:10).
Let's choose to pick up our cross daily and stand for it no matter who persecutes us.
Let's choose to stand up for the truth of God's word with kind courage and an unrelenting firmness that others cannot dismiss (Colossians 1:28).
Let's pray: Dear God, thank You for this day. Thank You for such easy access to Your Holy word which is living, active, and changes hearts, minds, words, and deeds.
Jesus we humbly come to You and ask for forgiveness of our sins. Please help us to see what we need to work on, what we need to remove, and what we need to embrace to be in alignment with Your will and way.
We thank You Lord Jesus that by Your Spirit and word dwelling in us we can experience healing, restoration, redemption, empowerment, wisdom, and strength to co-create an abundance of blessings with You.
Please surround us with hedges of protection. Please rebuke the devourer far from us and help us to rebuke the lies we hear from the enemy and this world.
We love You Lord and long to shine Your light and act in such a way that others see and glorify You.
In Jesus name, we pray, Amen.
Isaiah 1:21 NASB
21 How the faithful city has become a harlot,
She who was full of justice!
Righteousness once lodged in her,
But now murderers.
Matthew 5:16 NASB Your light must shine before people in such a way that they may see your good works, and glorify your Father who is in heaven.
1 Corinthians 6:20 NASB
For you have been bought for a price: therefore glorify God in your body.
Luke 9:23And He was saying to them all, "If anyone wants to come after Me, he must deny himself, take up his cross daily, and follow Me.
1 Thessalonians 5:14
We urge you, brethren, admonish the unruly, encourage the fainthearted, help the weak, be patient with everyone.
1 Peter 5:10Complete Jewish Bible
10 You will have to suffer only a little while; after that, God, who is full of grace, the one who called you to his eternal glory in union with the Messiah, will himself restore, establish and strengthen you and make you firm.
1 Corinthians 4:14 NASB
I do not write these things to shame you, but to admonish you as my beloved children.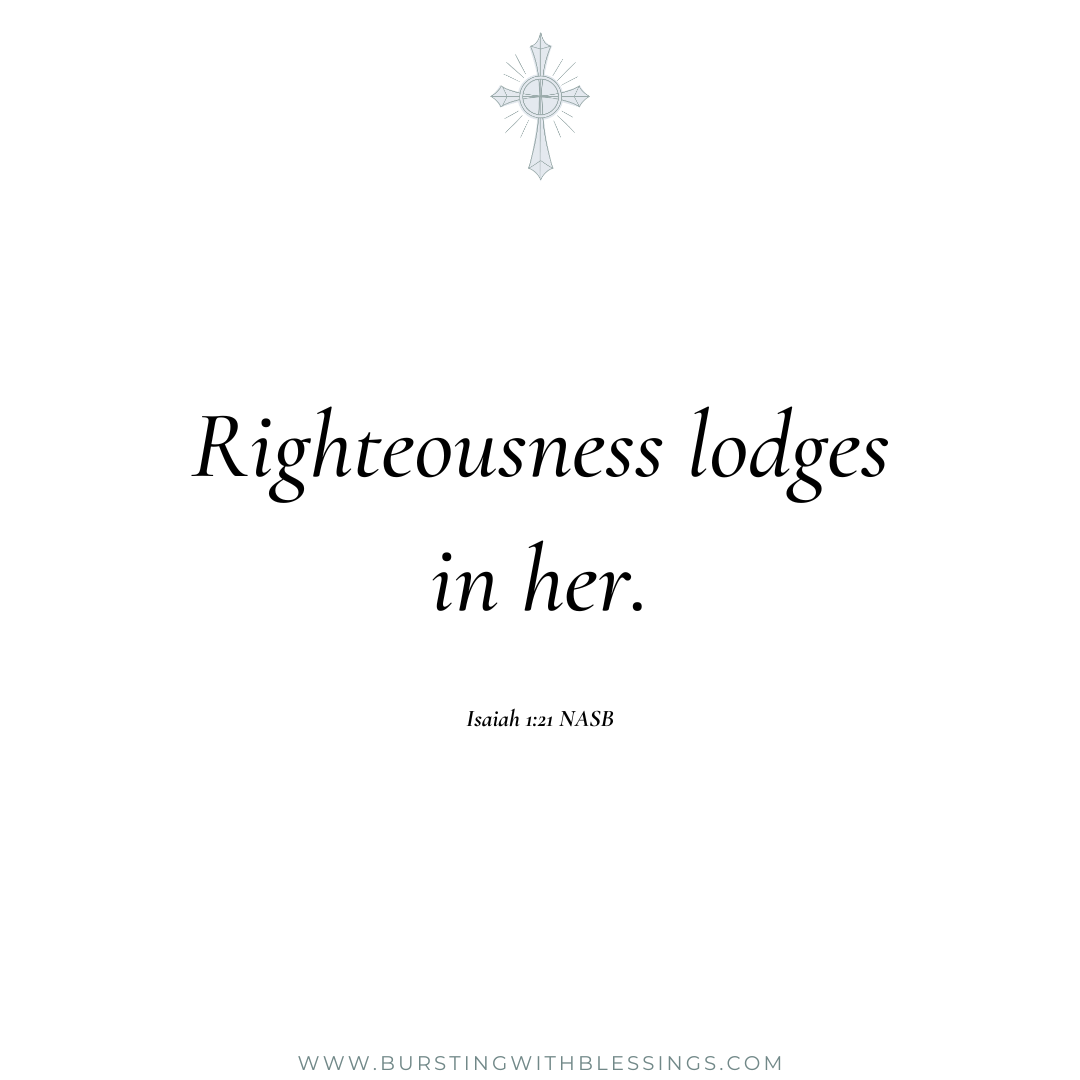 Book a call with me and let's work together: https://lnkd.in/dZRTUrvQ
I empower women to become the miracle they seek--through learning how to speak the word of God to cultivate faithfulness, knowledge of your value, worth, gifts, and more.
I will help you create the confidence, the mindset, the actions, the joy, and the perseverance to thrive in all of life's circumstances both good and bad.
Come to this free Facebook community group for even more:  Blessed Christian Life Coaching by Leah:
https://www.facebook.com/groups/2103073383276195
(Have you created a scripture board--a vision to work toward? Here's the link to my book on how to create it and use it every morning. https://burstingwithblessings.com/creating-your-biblical-vision-board-to-create-your-calling/
Become the queen God wants you to be! Grab my ebook for FREE: Cultivating Confidence & Courage
https://mailchi.mp/0ff0b7638ebe/cultivate-confidence-5-days
OR my new ebook on money mindset and wealth creation! https://mailchi.mp/836f61a50841/moneymindset
New American Standard Bible (NASB) New American Standard Bible®, Copyright © 1960, 1971, 1977, 1995, 2020 by The Lockman Foundation. All rights reserved.
New American Standard Bible 1995 (NASB1995) New American Standard Bible®, Copyright © 1960, 1971, 1977, 1995 by The Lockman Foundation. All rights reserved.